Absolute Auction
15.5 acres adjoining Catoosa Wildlife Management Area to be sold in 3 tracts
Saturday, June 17th at 10 A.M.
Located SE of Catoosa Rd, off Vespie Rd, onto Dagley Road and runs straight through the subject property.
Utilities are available, extention needed to subject property.
The State recently purchased a 2,000 acre tract from the McCartt family, this property adjoins the Mcartt tract.
All 3 tracts will have road frontage and all 3 will join the Catoosa Wildlife Management area.
Property is ideal for cabin sites or camping sites.
Property ideal for recreational use, hunting, camping, or a weekend getaway.
Tax map 117 parcel 001.08
Tax appraisal $47,300.00
WD book W8 page 790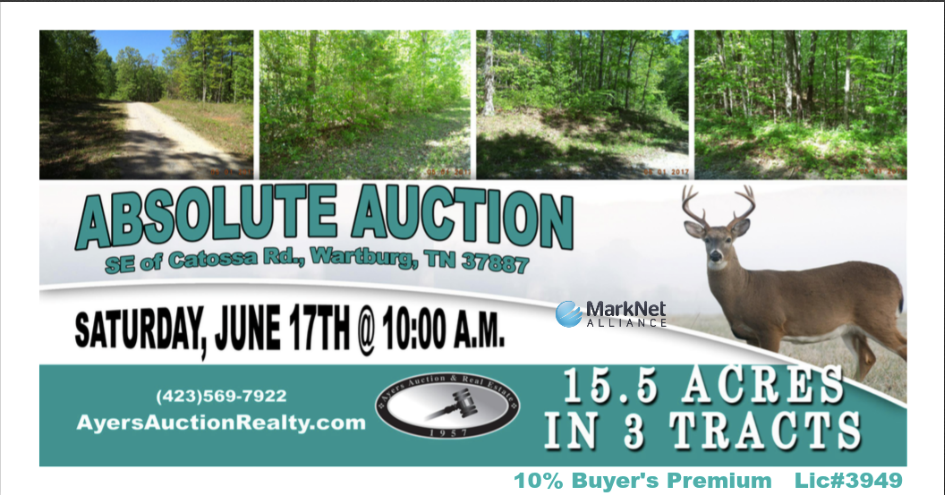 Terms: 10% down day of sale, balance in 30 days at closing.



A 10% Buyers Premium



To be sold individual, combo's and as a whole





Sold as is where is, potential buyers should inspect the property prior to sale day.



Announcements day of auction take precedence over any written or oral statement prior to auction day.